EZE Breeze & DIY EZE Breeze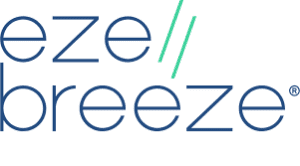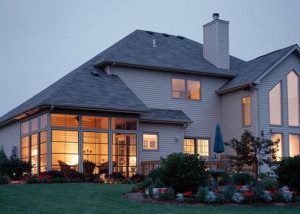 ---
Add more livability to your screened porch, deck, gazebo or pool enclosure with PGT Eze-Breeze Sliding Panels. They're versatile, attractive, rugged and easy to adjust. Open, they let in the breeze while screening out insects and debris. Closed, they provide protection from summer sun and changeable weather.
Our Eze-Breeze Vertical Four-Tracks adjust in seconds to open up 75% of the window area to the outdoors. Eze- Breeze Side Sliders provide floor-to- ceiling views and ventilation. And our rugged vinyl glazing is lighter in weight than glass, making panels easy to operate and remove.
Season to season, you'll get more comfort and enjoyment from your outdoor living area when it's protected with PGT Eze-Breeze Sliding Panels, sold through independent distributors.
---
 CLICK HERE FOR FREQUENTLY ASKED QUESTIONS
---
Project Gallery
---

EZE-BREEZE CATALOG
---
For More Enjoyable Outdoor Living
PGT Eze-Breeze Sliding Panels give your outdoor living area that breezy, screened porch feeling, while providing protection from the elements with lightweight, easy-to- operate vinyl-glazed panels. Heavy-duty aluminum frames hold both screens and sliding panels in place.
Rugged Vinyl Glazing The vinyl glazing used in Eze-Breeze Sliding Panels is lighter in weight and more affordable than glass. The tough, 10-mil vinyl offers a panoramic view, while keeping wind and weather out. If accidentally distorted, the vinyl will return to its original shape within minutes. If cut or damaged, it can be replaced easily and inexpensively by your dealer. Clean with mild dishwashing detergent and a clear water rinse. For best results, we recommend a final cleaning with PGT Vinyl Cleaner and Preservative, available through your PGT Eze-Breeze distributor.
Versatile Vertical Four-Track Panels These panels can be custom-made to fit virtually any space. Their clean lines and pleasing proportions complement the style of any home. The lightweight, vinyl-glazed panels can be raised or lowered effortlessly to open up three-quarters of the window area to the breeze, or can be easily removed and stored for the season, leaving screens in place. Panels tilt in for easy cleaning and can be ordered in tinted colors to reduce solar heat gain.
Attractive Side Slider Panels For a wide-open look, nothing beats the Side Slider. Available in two- and four-track versions, these full-length panels move back and forth at the touch of a finger on corrosion-free nylon rollers, then latch securely in place. They can also be lifted out easily for storage or cleaning, and ordered in tinted colors for comfort control.
DO-IT-YOURSELF
Why not DIY? Give us your measurements and you can order direct from us. We ship direct to your home and you can install it yourself. Why screen in your porch again and deal with all the pollen and rain. The EZE-Breeze units are custom made to whatever dimension you need and fit into your existing openings. Units are available in a 4-track system that stack up and down or now also available in horizontal sliding units. Available in just about any color to blend with your home. Call us today 800-850-5080, we accept all major credit cards.
CLICK HERE to read more…
CONTRACTORS WELCOME. IF YOU ARE A CONTRACTOR CALL US TODAY 800-850-5080.