Replacement Windows

Architectural Glass expertly installs replacement windows in homes throughout upstate South Carolina (Greenville, Spartanburg, and Anderson), Columbia, SC and into North Carolina. We offer energy efficient vinyl windows for every budget.  With more options than other replacement windows and more glass area, why would you replace with any other type of window?  
Sunrise Windows have every option you can imagine, from custom colors, to custom lead glass, to hardware options.  This is not your standard replacement window.  These windows are designed to replace your old windows without losing glass due to bulky frames of other replacement windows.
Beyond the energy savings you gain with replacing your windows, the number of design options we offer give you the chance to completely revolutionize  the look and feel of your home.
Take a look at our window style options below and click the types you're interested in learning about.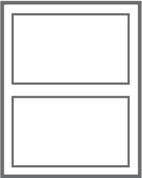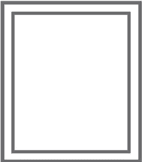 Picture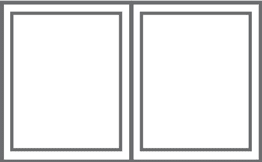 Tilt-In Slider
Lift-Out Slider
Twin Casement
---
Download Your Sunrise Brochure.
Energy Efficient Replacement Windows: Home Remodeling with an Excellent ROI
Sunrise replacement windows feature energy efficient technology central to reducing energy bills. Our exclusive Ultra-U+Plus and UltraPlus12 lo-E insulated glass combine beautifully clear window glass with advanced energy efficiency. Both lo-E glass options reflect your furnace's heat in, keeping your home warm in winter. And, when the South Carolina summer heats up, they reflect the sun's heat out, keeping your home cooler. Advanced window frame insulation means every aspect of your replacment window is designed to be energy efficient.
And, by replacing old windows with new, energy efficient windows, your remodeling project can pay off in potential energy savings. Add increased curb appeal and a powerful warranty, and you may see your house value rise as your energy bills fall!
Special Coastal Windows Meet South Carolina's Extreme Weather Challenges
Sunrise offers a special line of replacement windows specially designed to withstand South Carolina's coastal storms. Advanced engineering that includes double wall glazing bead design and 7/8" glass thickness means a window that can withstand 220 mph winds. Laminated glass on the window's interior protects against shattered glass if your window is struck. Other structural reinforcements make this replacement window ideal for South Carolina homes likely to be in severe weather.
Replacement Windows – with Style
Window replacement demands style in every energy efficient window. Our Sunrise replacement windows offer design choices that beautify your home's interior and exterior with superb new style. Glass choices include custom grooved glass, varied window grids, multiple vinyl colors including wood grain finishes, sheer opti-screen. Our Sunrise line includes many replacement window styles for your home: double hung and single hung windows, bay and bow windows, casement windows, sliding picture and garden windows as well as geometric windows for a unique look. With Sunrise replacement windows you can have it all – durability, energy efficiency and the style your home deserves.
Vinyl Replacement Windows: Virtually Maintenance Free!
Today's vinyl windows replace older wood windows with a virtually maintenance free window. Our vinyl windows eliminate seasonal caulking, scraping and painting with a weather resistant vinyl window engineered for durability and designed for style. With a range of colors and wood grain looks, our window replacements deliver the look you want with the easy maintenance of vinyl. And tilt in capabilities make cleaning windows simple and fast. Inside and out, our replacement windows let you relax and enjoy the view.
Add to that vinyl windows' energy efficiency, and you can see why new windows are a premium choice for home remodeling.